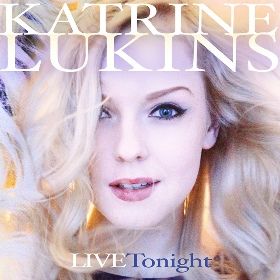 22.02.2013.
Watch the video: http://youtu.be/hOj-n59uAE4
The 17 year old, Katrine Lukins is a Latvian girl, who was born in Sweden. Her father, Andris Lukins, was the bass player for the legendary band ODIS. He introduced Katrine to his friend's, Valdis Indrišonoks, son Kārlis and as a result of this friendship a new song came about ''Live Tonight'' that they both wrote.
Right now the young singer permamnently lives in Sweden, not far from Upsala; however,once a month she visits Latvia. She is fluent in Latvian, English and of course Swedish languages.
Katrine has been singing since she was a little girl, however; this year was the one for her to record her first song, produced by Kārlis Indrišonoks and mixed at the ''Labo ierakstu studijā'' (The Good Record Studio) together with producers, Lotaru Lodziņu and Jāni Kalvi.
About the new song Katrine says, '' Sometimes it seems that life passes by because we are afraid to jump into it. You have to live out every day and every night, and it is nice to sometimes forget and ''lose your mind''.''
Thinking about her future plans she says, ''I want to create music that other people like and I will try to make an album this summer. I hope to be a part of some concerts and festivals. I want to grow and improve as a performer.''
The video for "Live Tonight" was filmed at the Kurzeme beach in collaboration with producers Arti Dzērvi and Mārtiņu Viļumu.
You can download the song at Doremi.lv
Photo: Karlīna Vītoliņa
Stylist: Iveta Vecmane